Product Info
"Due to unusually high demand for these plastic sheet products, lead times and material availability may vary."
---
Product Description
Available in translucent and opaque shades, colored acrylic (plexiglass) sheets are lightweight, durable, impact resistant, and offer many aesthetic qualities. For the handy do-it-yourselfer or creative crafter, acrylic sheets can be glued, laser cut, drilled, engraved, polished, heated and bent at different angles.
Gloss White Acrylic Sheets provide diffused, glare-free light. This colored plastic sheet is ideal for signage and display shelving applications because its high-gloss surface glows brightly when backlit, illuminating evenly.
Attractive High-Gloss Finish
Ideal for Backlit Applications
Uses Include: Presentation Boards, Backlit Shelves, Lit Wall Art
Perfect for solar blocking applications, Bronze Colored Acrylic Sheets have the same characteristics as clear acrylic with the added benefit of a bronze tint. These acrylic plastic sheets can help provide UV-protection and block the harsh, mid-day sunlight, creating comfortable shaded living areas.
Reduces Glare & Hot Spots
UV Blocking Properties
Uses Include: Window Awnings, Entry Door Inserts, Solar Shades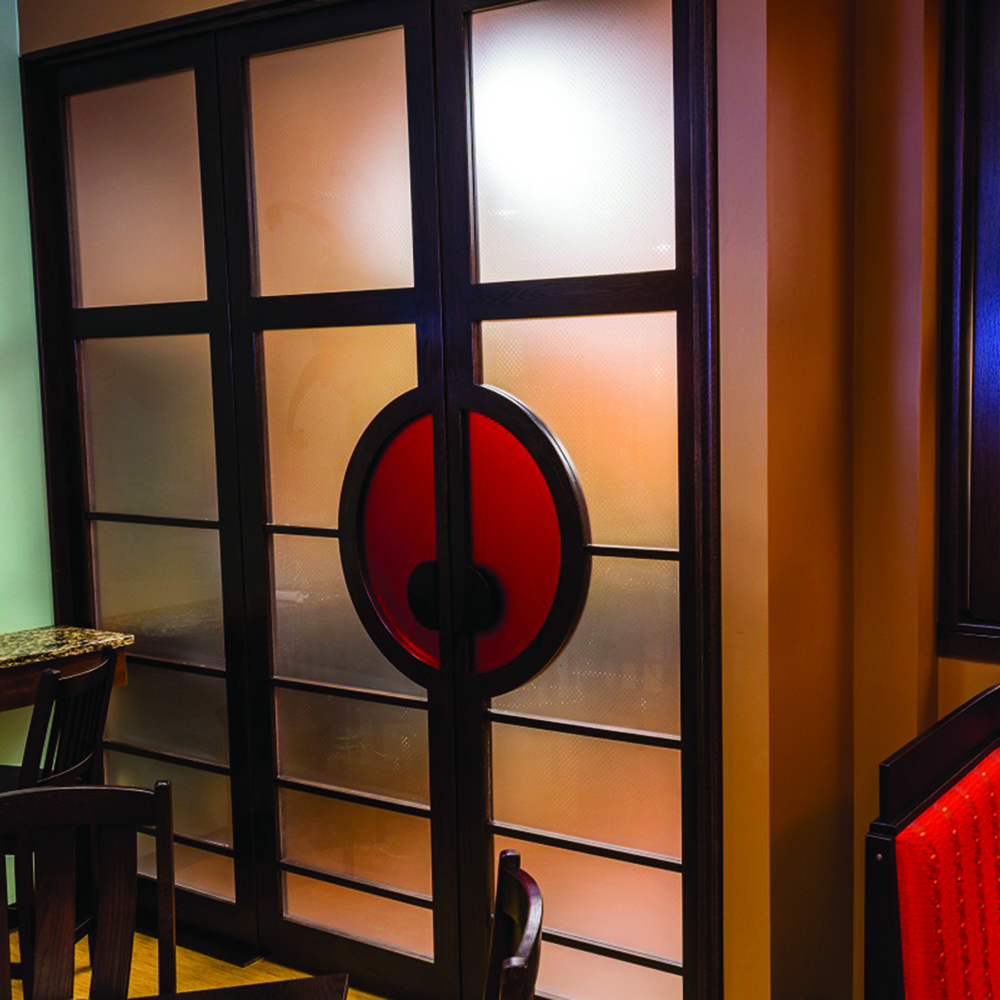 Attractive and aesthetically pleasing, Obscure and Frosted Acrylic Sheets provide an optimal balance between letting light shine through and diffusing the light. Textured acrylic sheets offer privacy and are resilient to fingerprints, smudges, and scratches.
Great for Privacy Applications
Optimal Light Diffusion
Uses Include: Light Panel Covers, Partition Walls, Bathroom Windows, Shower Doors
Duralight Plastics also stocks colored acrylic sheets in Red, Blue, Yellow, and Green. These transparent plastic colored sheets allow light to pass while adding a beautiful colored tint. Colored acrylic sheets add depth and luminosity at a fraction of the cost of back-painted glass. Perfect for indoor or outdoor arts and craft projects!
Aesthetically Pleasing
Easy to Cut & Fabricate
Uses Include: Recessed Lighting, Backsplashes, Decorative Shelves, Garden Art
---
Product Details
Colors: Gloss White, Bronze, Obscure, Frost, Red, Blue, Yellow, Green
Thickness: 0.118 in.
Weight (sqft.): 0.69 lbs.
Length: 36 in.
Width: 24 in.
---
Applications
Presentation Boards
Desktop Protectors
Garden Art & Home Décor
Door & Window Inserts
Partition Privacy Panels
Light Panel Covers
Backlit Shelves
---
Technical Information
Frequently Asked Product Questions (FAQs)
For additional product information, call (765) 560-3872 or email info@duralightplastics.com